As I'm in the midst of the Q1 2015 OPUS load, it occurred to me that other DDMS dealers might not know how they can manually edit DDMS' .dbf files. After the jump is how it's done.

DDMS uses .dbf files to store its tables. These are based on the ancient FoxPro database files. That means not a lot of programs play nicely with them, given DDMS' strange, fixed-width ways.
Anyway, something I found out a few months back is how easy it actually is to edit DDMS files. Open them in MS Access. Really, that's pretty much all there is to it. Now, obviously you'll want to play it safe and first pull copies of any files you edit, in case something goes wrong.
When you open the file, it'll look something like the below. Simply click the filename of the file you're opening, and it will open in table view.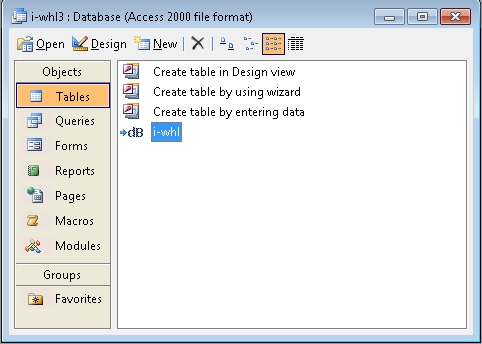 Afterward, it's not a bad idea to compress the file using ;SPCCMPJR, which is really reindexing the file.
As an aside, dbf files can be opened in Excel. I use this trick fairly frequently, as sometimes it's the easiest way to see what data you've got in the tables. I use it for a quick comparison when I've created blank c-supp records and want to be sure I've done the file merge correctly.
So there you have it. It might not be something you'll do a lot of, but it's very handy to have when you need it.